NEW YORK: It's a shootout for the No. 1 world ranking at Arthur Ashe Stadium on Sunday, no Sabbath in the city that doesn't sleep.
carlos Alcarazexplosive and electric, and all 19 will face the solidity of the second generation tennis pro – Casper Ruud in a winner takes all U.S. Open final.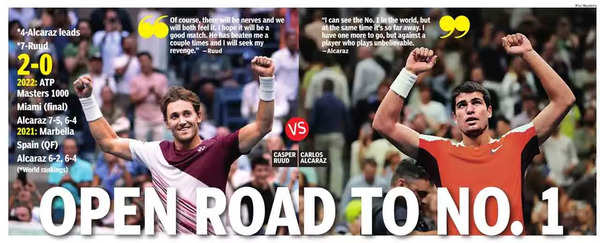 Ruud's earliest memory from watching TV was Rafael Nadal winning the 2005 French Open. It made the seven-year-old want to be on TV too. The 23-year-old Norwegian's father – Christian, a former pro, whose highest ranking was No.39 – recalled that one of his son's first goals was to be No.1.
Ruud, who is yet to win a set against Alcaraz in two encounters after losing his last encounter in Miami in March, will play his second Grand Slam final on Sunday. He has the opportunity to check off his two childhood dreams.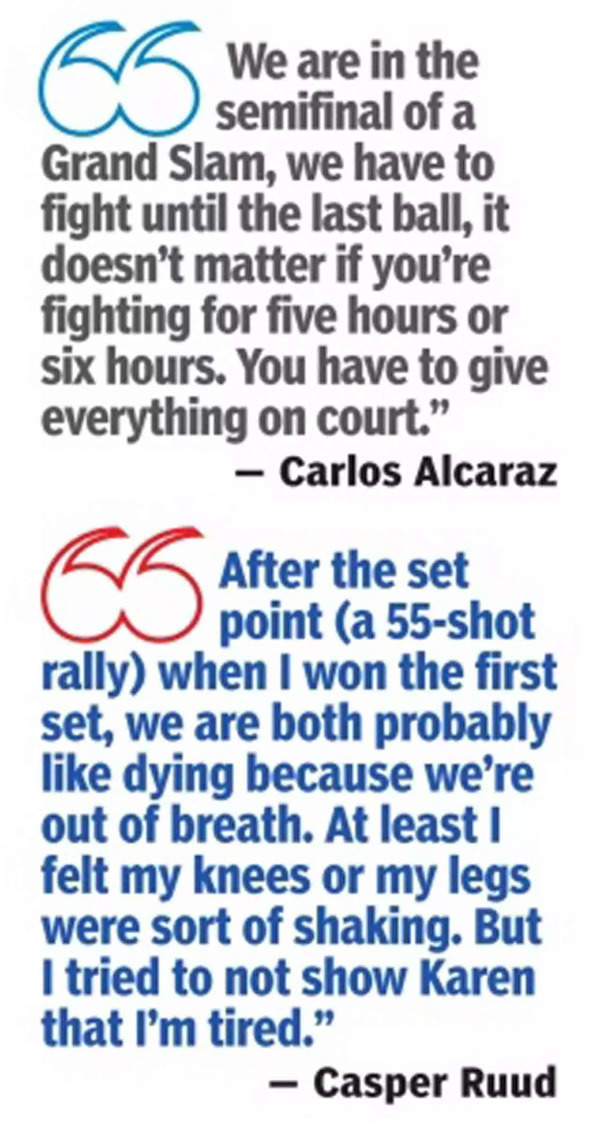 Ruud, whose four-set semi-final win over Russia's Karen Khachanov ended earlier in the evening, thought playing Alcaraz in the title match would be fair for everyone.
"If I want to beat Carlos, I will have to play very precise with all the shots I hit, especially try to keep him a little further down the court, play with good length on all my shots," Ruud said. . "If he steps in, he can do anything with the ball."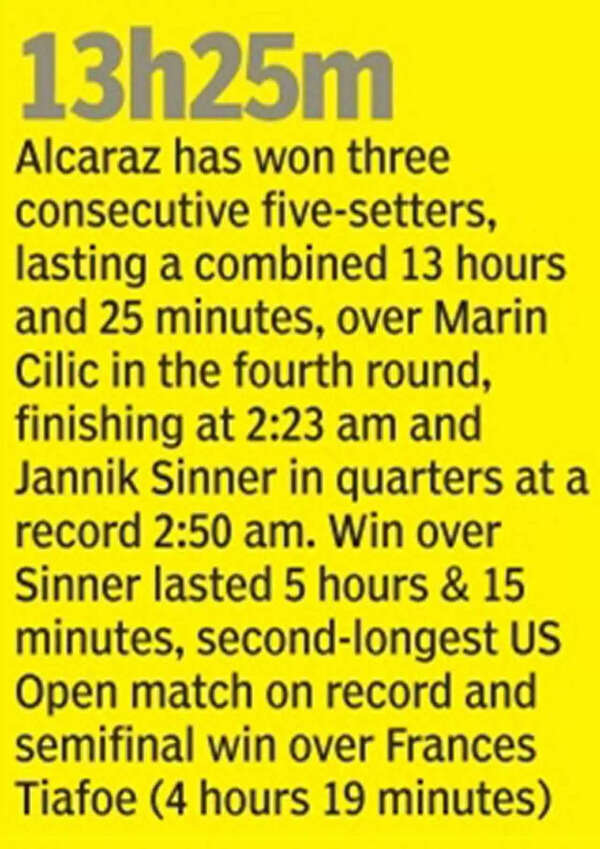 At the end of a year in which he struggled at Grand Slams, making a fourth round at the 2021 Australian Open, Ruud was hoping for a quarter-final in the new year. He came back two finals. After making the Roland Garros final in June, the Norwegian wondered if this outing would be his only Grand Slam final. "But here I am again," said the 23-year-old.
"Hopefully the last final prepared me a bit," Ruud said. "I kinda know what I'm up against, everything I'll see, when I step onto the court, seeing the trophy at the back of the court, seeing tons of celebrities. At Roland Garros, there were royal families who were watching. It was a new experience for me. I hope I can be more ready.

Ruud was unable to play the Australian Open in January due to an ankle injury. "From next year, leading to the Grand SlamsI will probably have a different mindset than I had this year," he said. "I know I can reach the next steps, that in itself gives you confidence."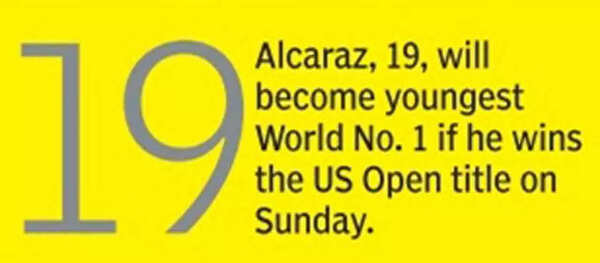 Ruud, whose nine career titles have all been won at ATP 250 events, the base level of tournaments on the Tour, stressed the importance of every ranking point.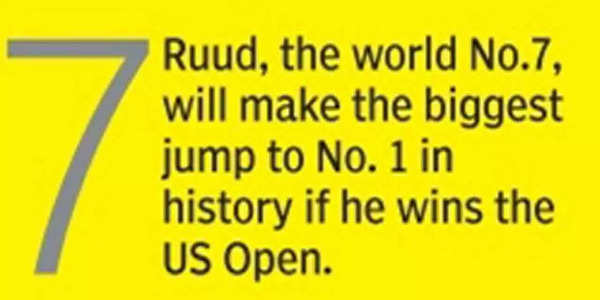 "Hopefully I will take every game I play seriously and know that every game is important," he said. "The three 250s I won this year gave me 750 points in the race. If I had played those tournaments thinking it's not that important because there's a Grand Slam coming up, I wouldn't wouldn't be in that position."