HYDERABAD: Four people were injured when a stampede-like situation prevailed at the Gymkhana Grounds in the city, where thousands of cricket fans gathered to buy tickets for the India-Australia T20 match scheduled here for September 25.
The injured, including two women, were hospitalized and are doing well, police said.
The stampede situation occurred as a large crowd tried to enter immediately when it was raining, they said.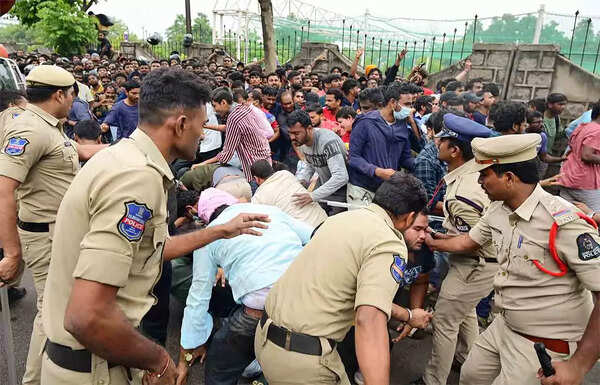 (Picture PTI)
Police said they struggled to handle the situation.
About 15,000 people gathered on the ground and some of them said they arrived early today.
Some of them alleged that the tickets were sold in black.
Telangana Sports Minister V Srinivas Goud said on Wednesday that tough action would be taken against those selling black tickets.
According to the media, the rush for tickets is due to Hyderabad hosting an international match after more than two years.