Much of the talk surrounding the men's hockey competition has centered on who will beat Australia. There's an aura of invincibility around the Down Under team, for good reason. They have won all six gold medals since the sport was introduced to CWG in 1998.
India were hoping not to run into Aran Zalewski and his men before the title round and they did well to avoid them by finishing top of Pool 'B'. But Saturday's semi-finals will be a tough competition against a brave South Africa who fought New Zealand in their final league outing to end a 20-year semi-final drought.
In terms of history and current rankings, India will start out as favorites on paper. But on the pitch, the South Africans, ranked 13th in the world, can pose a daunting challenge.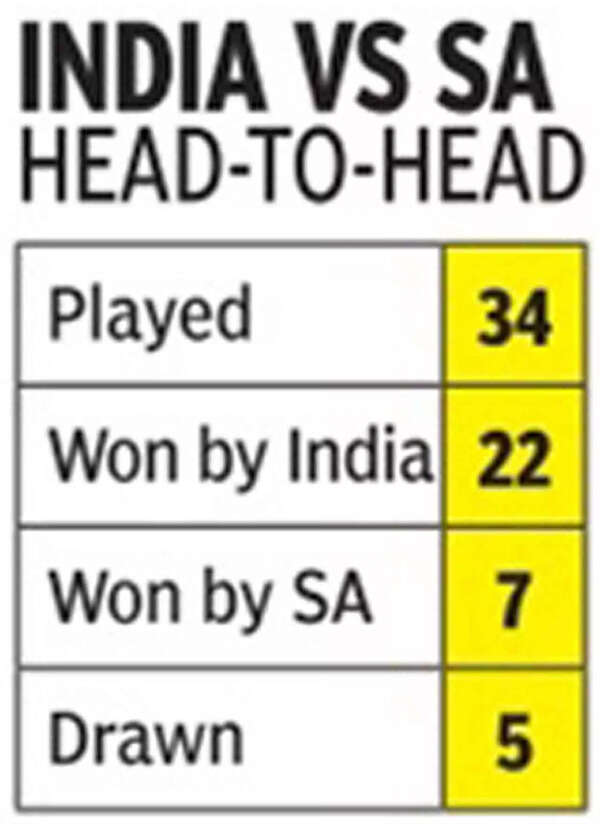 India's strength is in decimating opposing defenders and securing corners. It will be a daunting task against opposition who defend well, are quick on the counter and sharp with conversions from penalty corners.
India have been largely clinical in their group games but would like to learn some key lessons, especially the 4-v draw England. On the one hand, they can hardly afford to lower the intensity in the last quarter. Defenders will also need to be careful with their legs in the circle.
The forwards, led by Mandeep Singh, will need to work as a block, cover angles and be sharp with their shots on goal. Mandeep, who has scored four goals so far, has been guilty of slacking off inside the circle, especially with the basics like positioning himself and covering angles well while shooting on goal. The same was true for the experienced Akashdeep Singh.
While Harmanpreet Singh will continue to be the go-to man, he will look for better support in the backline of Amit Rohidas and Varun Kumar. As India opts for rotation policy, second keeper Kishan Pathak will be wary of the power and speed of the South Africans.
The last time the two teams met was at FIH Pro League at Potchefstroom earlier this year, where India took 10-2 winners.